What is Safe Water 2030?
Over a billion people currently have no access to safe, clean water daily. SafeWater2030 is a revised and renewed UN Millennium Declaration on reducing that amount in half by the year 2030. Moving Water Industries is doing it's part by installing the SolarPedalFlo in areas that are in need of a reliable water pump in rural areas. The SolarPedalFlo is a high-effiency, non-electric water pump that outperforms traditional hand pumps by 4-5 times where the water is filtered and is safe for cleaning and drinking. The SolarPedalFlo has become a success in numerous countries and communities that struggle to maintain a flow of safe water.
Pictured is the 2015 Rehabilitation of a SolarPedalflo installed in 2002. 150 meters of pipeline were installed from pump location uphill to the school's location and then up to the water tower for point of use.
Chiradzulu District Commissioner Mr. Ali Phiri said that , "The use of up to date technological ways can be a reliable and cost saving means in solving water challenges in the country" and that perhaps this was the answer to water problems in the district. He appealed to Development Partners and other well wishers to embrace this technology and start installing this facility in institutions such as schools, hospitals and other fast growing centers where there is a need for piped water.
Our experience with the SolarPedalflo in Mali has demonstrated that if used in combination with simple hygienic practices, the pump can dramatically reduce the incidence of diarrhea and cases of cholera.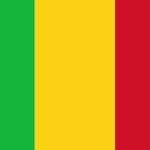 Pamela White, USAID Country Director
Mali
Thanks again for the pump and for the assistance over these years. You have been most helpful and generous in shipping us parts when we needed them. Without this water all that we do would have been much more difficult.  We had a need and you made a great difference.
Bob Higgins, Director of Path Ministers
Uganda